Susy Plummer is my name and I've been on this path of Visionary Art since 2001.
I was born in New York into a family of artists, but it took a while for art to be my main interest. I travelled to Australia in 1969 and found my home along the coast, outside the city of Sydney.
Before art took over, I was a practitioner of Holistic Pulsing, Aura-Soma, Kahuna Massage, EMF Balancing Technique and Transpersonal Art Therapy.
I found that whenever I worked with a client I would go into a meditative state of mind. I would receive messages for them. I felt I wanted to explore this state of consciousness I was experiencing and bring this aspect forward.

I was lead, through a series of synchronistic, serendipitous experiences, to create the Angel and Spirit Guide Drawings.
0431 529 418
susyplummer@gmail.com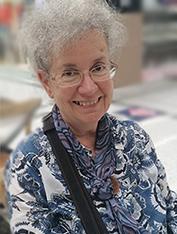 © Copyright Inner Life Art